The team at B&T Blinds in Rotorua has over 40 years' experience.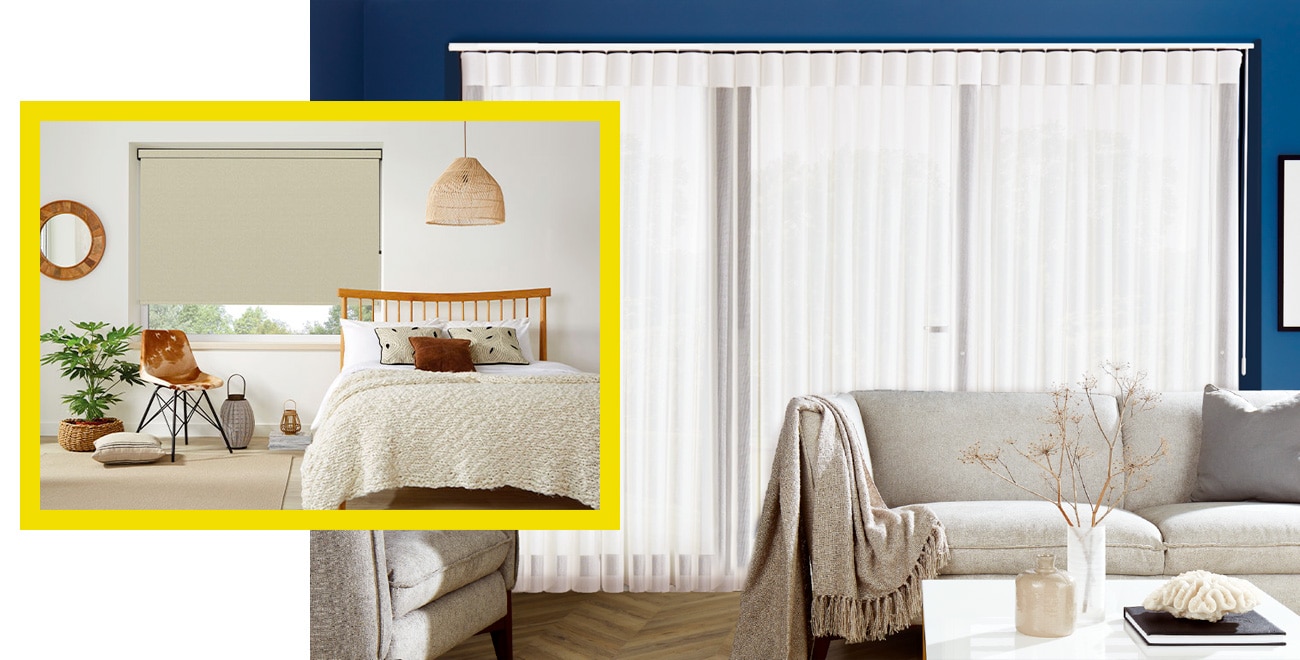 We do not provide a refund if you have changed your mind about a particular purchase so we ask that you choose carefully.
If goods are proven faulty, we will provide a replacement free of charge under the Consumer Guarantees Act.
B & T Blinds proudly extends the following warranty on products and services to the original buyer, with proof of purchase.
This warranty is valid when payment has been made in full and proof of purchase is provided to B & T Blinds.
This warranty is not transferrable and only the original purchaser of the products can make a claim under this warranty.
Claims made against transit damage, short supply, or visible defects to the products, must be reported within forty-eight (48) hours of receipt of goods, and be accompanied by photographic evidence for assessment by B & T Blinds.
Standard Product Warranty
What is covered:
Roller Blinds are covered for 5 years on fabric, operating mechanisms, and components.
Vision Blinds are covered for 3 years.
Vertical, Blinds are covered for 5 years.
Product failure due to improper installation unless installation services were provided by b & T Blinds Normal variations in colour grain or texture of natural products, , and natural colour changes to materials that take place over time.
Products that exceed size recommendations or are otherwise made outside B & T Blinds specifications.
Any conditions caused by normal wear and tear.
Alterations and repairs to the product not carried out by B & T Blinds representative, water damage, accidents, misuse.
Exposure to the elements (sun damage, wind, or rain), discoloration over time.
Exposure to chemicals, and any type of corrosive element such as, cleaning products, insects, marine environments, and salt air.
Any damage resulting from exposure to high moisture and high humidity environments (resulting in mold, mildew, or fungal growths) e.g. kitchens, bathrooms.
Condensation damage.
Please note the following:
Resolution of Warranty Issues: If it is determined that warranty service is required, it will be determined at the sole discretion of a B & T Blinds representative whether the product will be repaired or replaced.
Matching Products: In the event that there are multiple products in the same room, only the defective product will be repaired or replaced. Every effort will be made to match the original specifications. If this is not possible, we will match the product as closely as possible.
Transportation Costs: B & T Blinds offers professional installation warranty for one year if installation is provided by B & T Blinds. In other cases, it is the responsibility of the customer to transport the product to B & T Blinds. Costs associated with product removal, re-installation, transportation to and from the repair facility are not covered in this warranty.
Important information
Fabric "V"ING
Large width roller blinds larger than 2400mm and/or longer than 3000mm, could show the effect of "V'ing. This effect is predominant on all large blinds. To reduce this effect, consider splitting the blind into smaller widths and/or multi-linking blinds together.
Light Gaps
All roller blinds allow light to pass around the sides of the fabric (even when blockout fabric is used). This is because the overall width of the blind including its brackets is always wider than the fabric width. Light Gaps are most prominent when a blind is fitted inside a window recess. Face fitting may be a better option than reveal fitting.